2" Square Usher Brand Breastcollar with Double Buckstitch; UBBC-005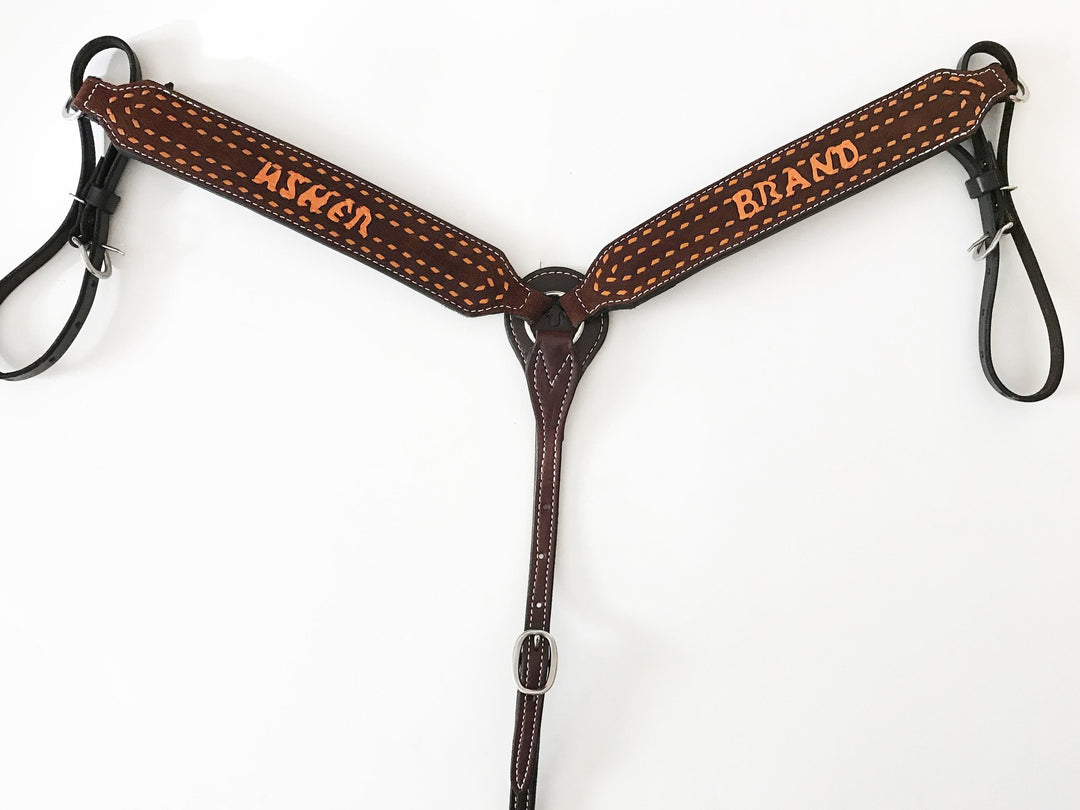 2" Square Usher Brand Breastcollar with Double Buckstitch; UBBC-005
Regular price
$25000
$250.00
Breastcollar UBBC-005
Style: 2" Square
Tooling: All Rough Out
Buck Stitching: Double
Leather: Wicket & Craig Chestnut; Dark Oil
*** Please note that all tack is made to order and we generally have a 10-12 week turnaround time. Please contact us if you need to have an order rushed or if you'd like to discuss a custom tack order. ***
DISCLAIMER RETURNS / EXCHANGE on CUSTOM ORDERS
Buyer shall have the opportunity to inspect the products and to reject any nonconforming or defective products. Buyer shall give Usher Brand Saddlery written notice of any non-conforming or defective products within five (5) days after delivery. No notice shall constitute acceptance by Buyer. Buyer's sole and exclusive remedy for rejection of non-conforming or defective products shall be to return products to Usher Brand Silver & Saddlery. 

Because of the nature in custom design and production, no refunds or exchanges will be allowed. If you should for some reason make a mistake in your initial online order, please contact us within 2 business days to request specific changes. Under no circumstances will we provide a refund for custom orders, which are not limited to but include; custom trophy buckles, saddles, conchos, trophy jewelry, and ALL other leather and/or silver trophy items. It is the consumers responsibility to proof read, and check through the proofing process - as we do not send your design to production without initial approval from customer. If there is a mistake on your trophy order, please take a photo of the mistake, and contact our office directly. We take pride in standing by our products, and will make it right! Any further questions, please contact us at 623-980-2833. 
Like this beautiful custom breastcollar? Check out the matching saddle!