Blue Feather Rope Can UBRC-005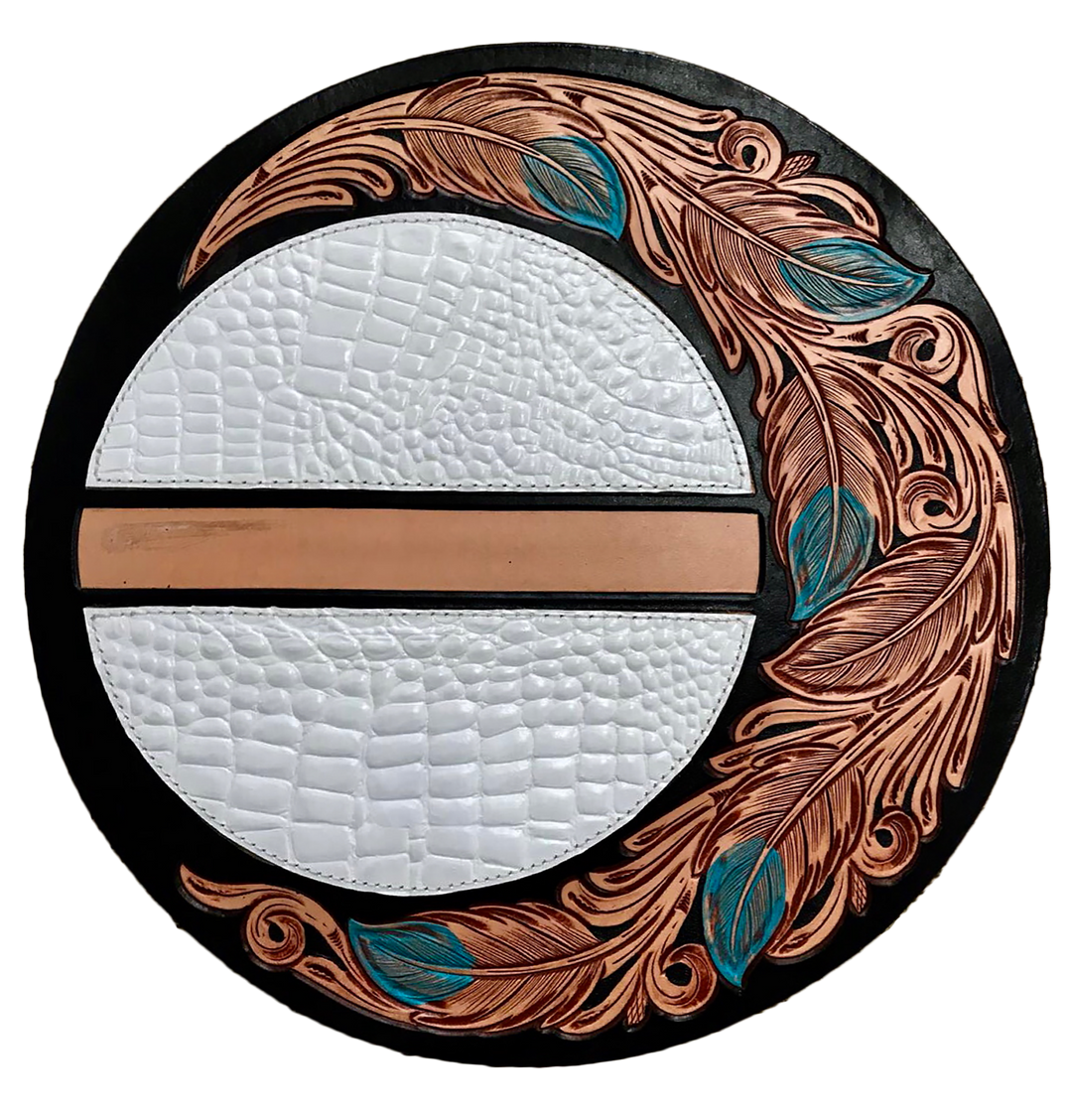 Blue Feather Rope Can UBRC-005
Regular price
$40000
$400.00
Rope Can UBRC-005
Customize your own rope can with your name! 
Natural leather with custom feather tooling pattern, black background paint to the edge and blue accents. Features an imitation gator overlay and a banner to add your name to. 
At check out, make sure to leave a note with what name you'd like in the banner and what color you would like it. 
Includes custom lid, matching leather strap and rope can. 
*** Please note that all products are made to order and we generally have a 10-12 week turnaround time. Please contact us if you need to have an order rushed or if you'd like to build a custom order. ***